BACK TO SCHOOL STATIONERY FINDS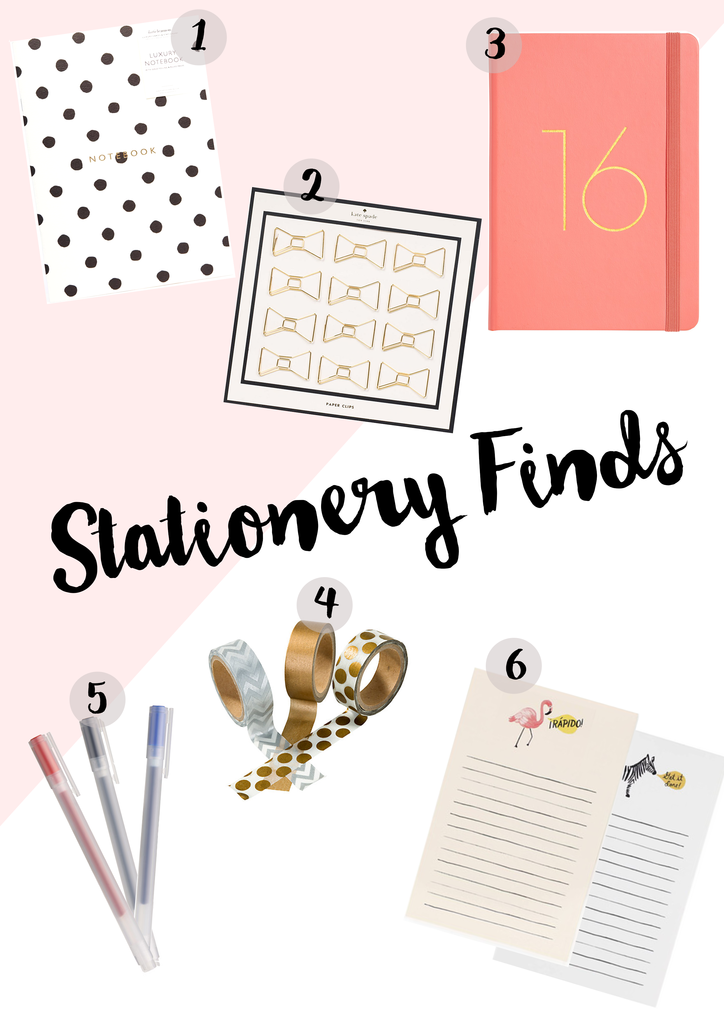 1 - Monochrome Polka Dot Notebook | 2 - Kate Spade Bow Paperclip | 3 - 2016 Daily Leather Diary | 4 - Metallic Washi Tape Set of 3
| 5 - Muji Gel Ink Pens | 6 - Flamingo&Zebra Get it Done Notepad
But where did August go? I can't believe we're already 4 days into September and with only 2 weeks left till university starts again! Funnily enough I'm waiting eagerly to get back to uni and its routine. As much as I love a little holiday, 5 months is just too long for me and I can't wait to get back and get my hands dirty. With this year being my final year in my interior design course (inshallah) I'm planning on keeping myself extra organised with these cute stationery finds.
If you follow my Instagram account you will surely know that I am a notebook "hoarder". When it comes to buying stationery, I always tend to choose items that are appealing to the eye. This insures I look forward to using them. My notebook collection ranges from florals to your everyday black simple leathered pad.
Here are a few other stores that I enjoy browsing through to feed my notebook obsession.
Good luck to everyone who is returning back to school next week and to those following after. I wish you all a great successful year!
Stay Gold
xo